Most devices (Modems/Routers) require you to enter WEP/WPA keys during Wireless security configuration. Unlike regular passwords, these keys have strict length requirements based on type of security mechanism (WEP, WPA, WPA2,WPA3 etc).
In such cases, 'Wi-Fi Password Key Generator' can help you to easily generate these keys. It supports all types of Wireless Security configurations (WEP, WPA, WPA2, WPA3) and key length combinations as shown below,
This is the password you need to log on to your Wireless network. WPA-PSK/WEP Version: Choose the level of encryption for your wireless network. WPA2. WPA+WPA2. WPA WPA2 is the newest and most secure version of WPA, but not all systems support it. WPA+WP2 is the standard option and will allow connections through either level of WPA.
WEP - 64-bit - 5 Characters
WEP - 128-bit - 13 Characters
WEP - 152-bit - 16 Characters
WEP - 256-bit - 29 Characters
WPA - 64-bit - 8 Characters
WPA2 - 160-bit - 20 Characters
WPA2 - 504-bit - 63 Characters
WPA3 - 128-bit - 16 Characters
WPA3 - 192-bit - 24 Characters
It generates Secure Wireless keys using combination of lowercase letters, uppercase letters, numbers and special symbols. Also the generated key is displayed in both ASCII and HEX format. So based on what your wireless device asks, you can copy the right form of key.
Sticky Password is a password manager that can save all your login IDs, passwords, addresses, credit card numbers, and auto-fill them on web forms. Its password generator lets you create strong passwords. You can also use it to store your passport data, licenses, and other sensitive information.
Tags: st585, thomson, key, generator, wireless, routerpwn, Disclaimer: We are a infosec video aggregator and this video is linked from an external website. The original author may be different from the user re-posting/linking it here.
It is very easy to use this tool and any one can generate secure Wi-Fi key within seconds with few clicks.
'Wi-Fi Password Key Generator' is fully portable, does not require JAVA, .NET etc and works on both 32 bit & 64 bit platforms starting from Windows XP to new Windows 10 version.
Calculador de Passwords para Routers MEO, ZON, etc - aplicação para Android



PS: Não se esqueçam de ver no
post anterior
como
ganhar Megabytes de Internet Móvel
no vosso tarifário!
--->
DOWNLOAD DO CALCULADOR
<---
Router Keygen gera as passwords por defeito nos seguintes routers:
Thomson based routers ( this includes Thomson, SpeedTouch, Orange, Infinitum, BBox, DMax, BigPond, O2Wireless, Otenet, Cyta , TN_private, Blink )
DLink ( only some models )
Pirelli Discus
Eircom
Verizon FiOS ( only some routers supported)
Alice AGPF
FASTWEB Pirelli and Telsey
Huawei (some InfinitumXXXX)
Wlan_XXXX or Jazztel_XXXX
Wlan_XX ( only some are supported)
Ono ( P1XXXXXX0000X )
WlanXXXXXX, YacomXXXXXX and WifiXXXXXX
Sky V1 routers
Clubinternet.box v1 and v2 ( TECOM-AH4XXXX )
InfostradaWifi
CONN-X
Online Password Generator
Megared
EasyBox, Arcor and Vodafone
PBS (Austria)
MAXCOM
PTV
TeleTu/Tele2
Axtel, Axtel-xtremo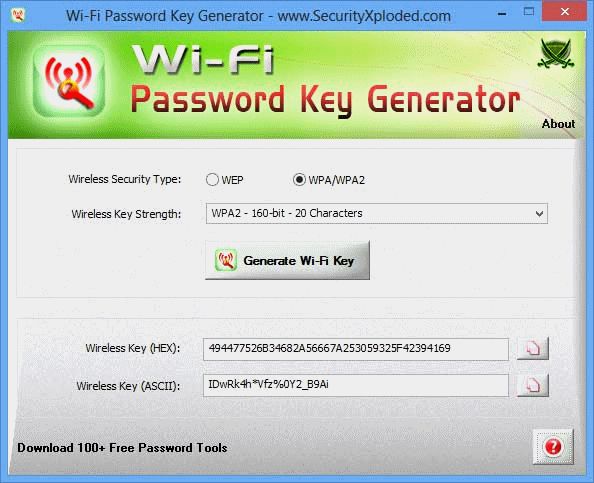 Intercable
Thomson Wifi Password Generator Online Download
OTE
Cabovisao Sagem
Thomson Wifi Password Generator
Secure Wifi Password Generator
Alice in Germany (new)
Speedport (new)